Triple Action Formula for Immunity Support
Redoxon® Triple Action with Triple Action Formula of Vitamin C enhanced with Zinc and Vitamin D, helps to support your daily immunity and overall well-being.
Why take Redoxon® Triple Action:
Triple Action Formula with Vitamin C, enhanced with Zinc and Vitamin D for daily immunity support.
For everyday use. 
Effervescent tablets for quick absorption. Individual responses may vary.
No added sugar, suitable for diabetics. Sweetened with acesulfame potassium and sucralose.
No preservative.
Available in refreshing orange flavor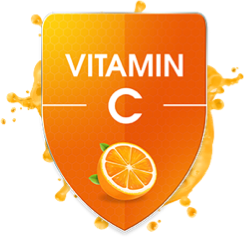 Vitamin C supports your body's immune system
Vitamin C is one of the best-known micronutrients and it has many health benefits. It helps your body's immune system to function normally and as an antioxidant, contributes to protection of your cells.Vitamin C also contributes to normal collagen formation in the skin and bones.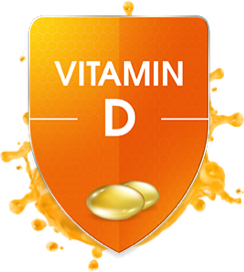 Vitamin D Plays an important role for immune support function
Vitamin D plays an important role for immune support function. Vitamin D is primarily formed through the action of UV sunlight on the skin. Every individual will need a different level of exposure, as each of us will make vitamin D at different rates, depending on how much skin is exposed to the sun.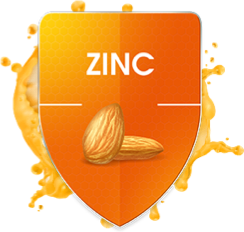 Zinc
Essential for the
protection from oxidation
by free radicals
Zinc is mineral that support immune system. It protects our body's cell against oxidation by free radicals. Zinc is also required for healthy growth and development. Although essential for our immune system, our body is not able to produce Zinc.
Nutritional Information
| | |
| --- | --- |
| Vitamin C | 1000 mg |
| Vitamin D | 400 IU |
| Zinc | 10 mg |
Children above 12 years old & Adults: 1 tablet daily. ​
Do not exceed the recommended daily intake.

Prepare a glass of 200 ml water

Dissolve 1 effervescent tablet

Over 80 Years of Vitamin C Expertise
In 1934, we pioneered the world's first vitamin C supplement, and we've been helping people all over the world to support their immunity and stay healthy ever since.
Today, our range of innovative supplements helps to support your immunity everyday.
Protected & Supported
Looking for ways to support your immunity? 
Check out some of our articles on how to support your immunity effectively.