Bayer Nutritional Trust Mark
Our immune system protects us with
3 LINES OF DEFENSES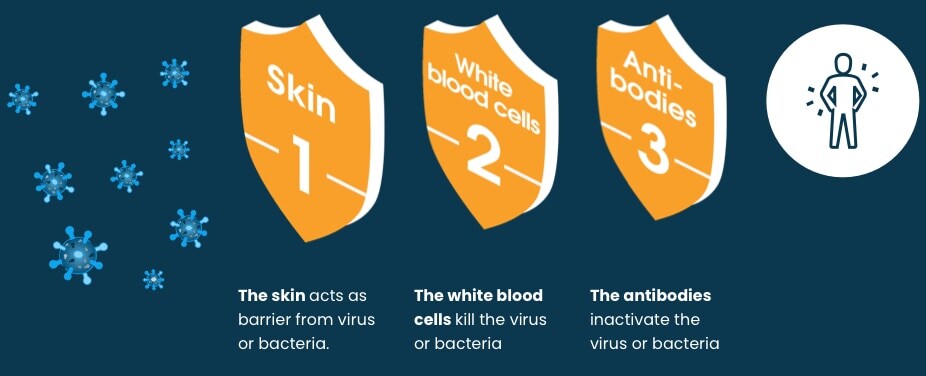 How does Vitamin C, Zinc, and Vitamin D work?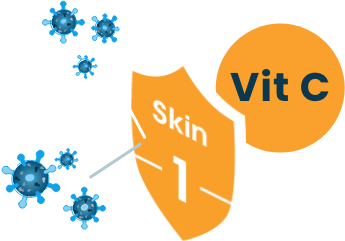 PROTECTS IMMUNITY
Vitamin C protects skin, the first line of defense of the immune system.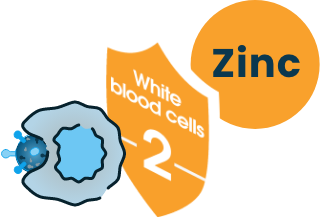 DEFENDS IMMUNE CELLS
Zinc is essential to produce new white blood cells, our second line of defense.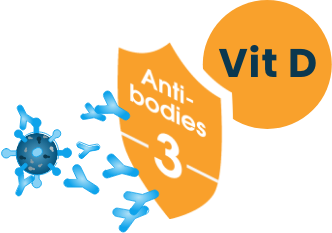 STRENGTHENS IMMUNITY
Vitamin D supports the good functioning of antibodies, our third line of defense
How does Vitamin C, Zinc, and Vitamin D work?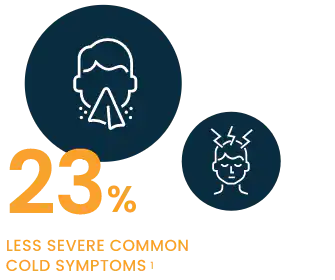 Vitamin C can reduce the severity of symptoms of the common cold when given regularly.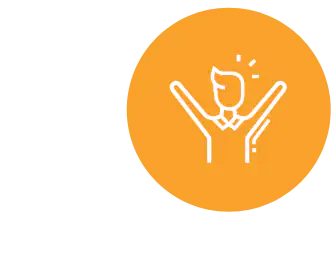 Vitamin C and Zinc can speed up the recovery from the common cold.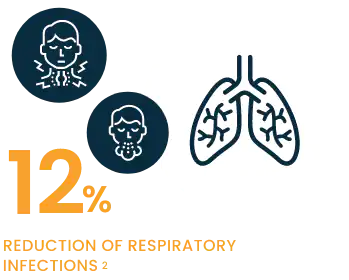 Vitamin D can reduce the risk of acute respiratory tract infections.å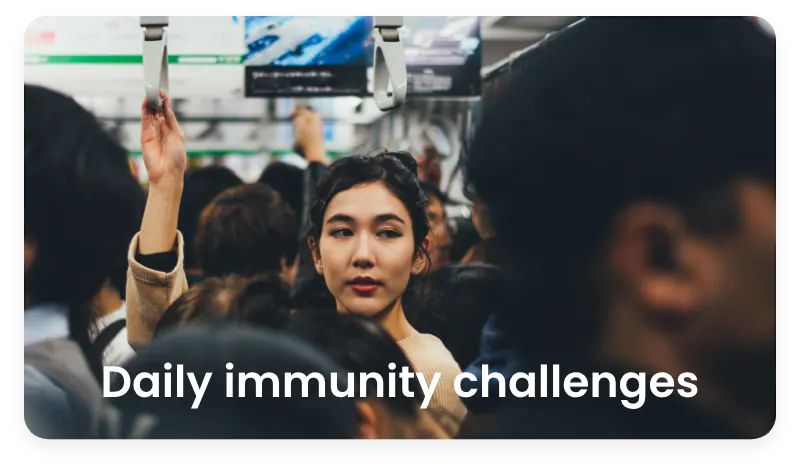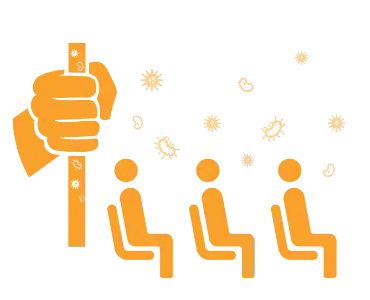 Crowded places
Did you know that over 1000 different types of germs hitch a ride on your crowded commute?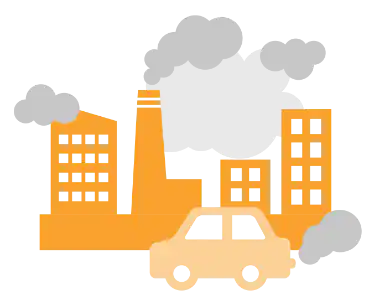 Outdoor pollution
Did you know that exposure to<strong> HAZE</strong> can weaken the immune system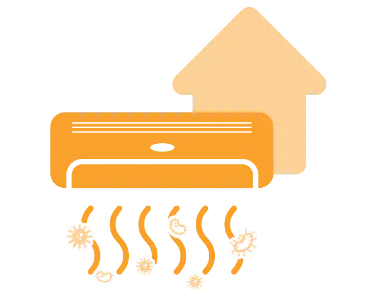 Indoor Pollution
Did you know that air conditioning units can harbor up to 650'000 more bacteria than a public toilet?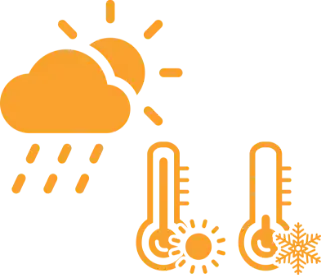 Temperature changes and humidity
Did you know that temperature changes can make our immune defense less effective against infections?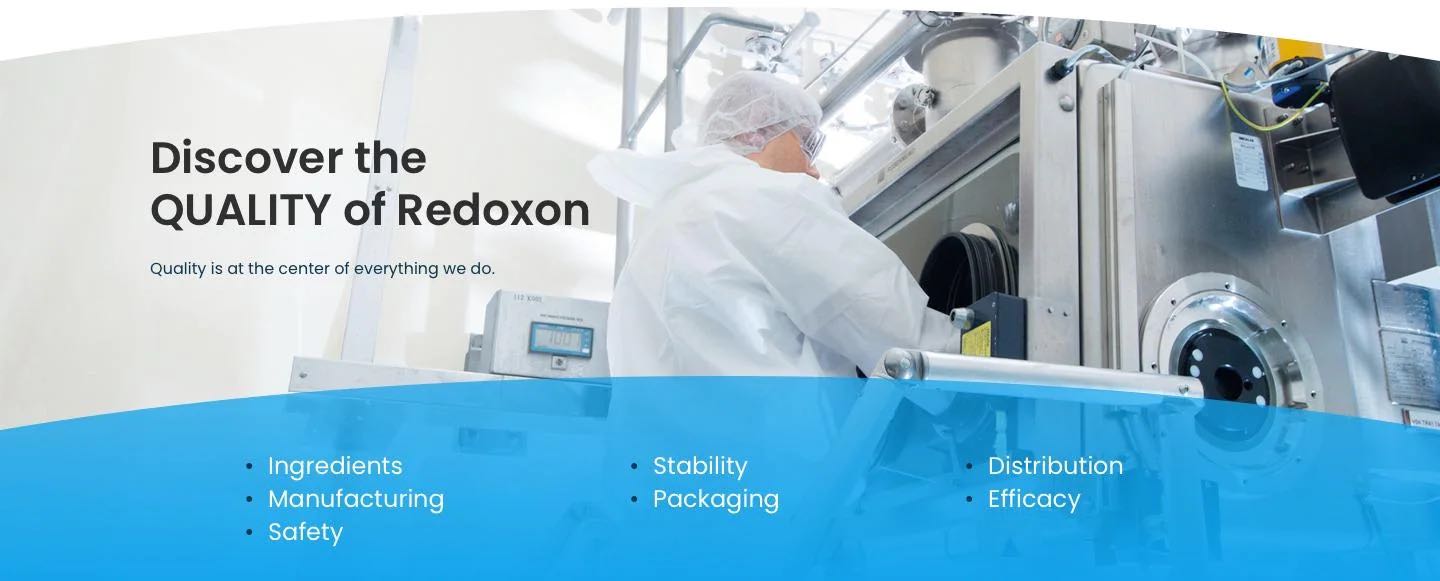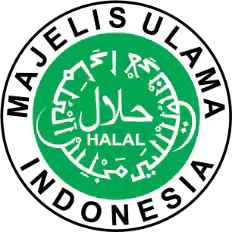 Redoxon is Halal Certified by Majlis Ugama Islam (MUI). MUI Halal Certification is recognized by JAKIM (Jabatan Kemajuan Islam Malaysia / Department of Islamic Development Malaysia).

Click on the link below to see the official MUI Halal Certification and Foreign Halal Certification Body (FHCB) recognized by JAKIM.
Vitamin C, Zinc, and Vitamin D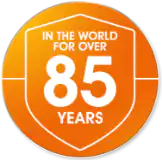 In 1934, we pioneered the world's first vitamin C supplement. For over 85 years, we have been helping people to support their immunity and stay healthy.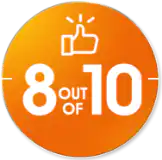 8 out of 10 people agree that Redoxon helps to boost their immunity11.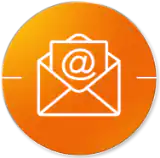 We are always here to help and support if you have any questions or concerns. Reach out to us via:
MedInfoCH-PH@bayer.com

References
Maggini S, Beveridge S, sutter M. A. The Journal of International Medical Research 2012, 40:28-42
New Reference for vitamin D: Martineau et al. BMJ 2017; 356:i6583.
Afshinnekoo E, et al. Cell Syst.2015;1(1):72–87.
Haryanto B, et al. Vitamins & Minerals. 2015;3:128.
Hugenholtz and Fuerst. Appl Environ Microbiol. 1992;58(12):3914–3920
Ikäheimo TM, et al.. Viruses. 2016;8:244.
Jaakkola K, et al.. Environmental Health. 2014;13:22.
https://www.cidrap.umn.edu/news-perspective/2013/03/study-flu-likes-weather-cold-and-dry-or-humid-and-rainy
Survey conducted with 300 Redoxon consumers, Singapore 2019. Data on file.
ASC Reference No.: B111P080222RS, B112P080222RS,B113P080222RS, B114P080222RS